Hi-Energy Berry Suet Log
Regular price
£19.95
Sale price
£11.99
Unit price
per
Ideal for

Blackbird, Song Thrush, Robin, Wren, Dunnock, Great Tit, Blue Tit, Coal Tit, Long-Tailed Tit, Greenfinch, Chaffinch, Siskin, Starling, House Sparrow, Great Spotted Woodpecker
Sale Price: please note these have a best before date of October 2023
Hi-Energy Wild Bird Berry suet log is suitable for all year round feeding.
A complementary food for wild birds with a plastic hook at the top suitable for placing around the garden.

Approximately 420g.

Composition: Cereals, Oils & Fats, Seeds, Minerals, Wild Berry flavour.

Not for Human consumption.
May contain traces of nuts.
Wash hands after handling.
Please keep packaging away from pets and children. Store in a cool, dry place out of direct sunlight.
Share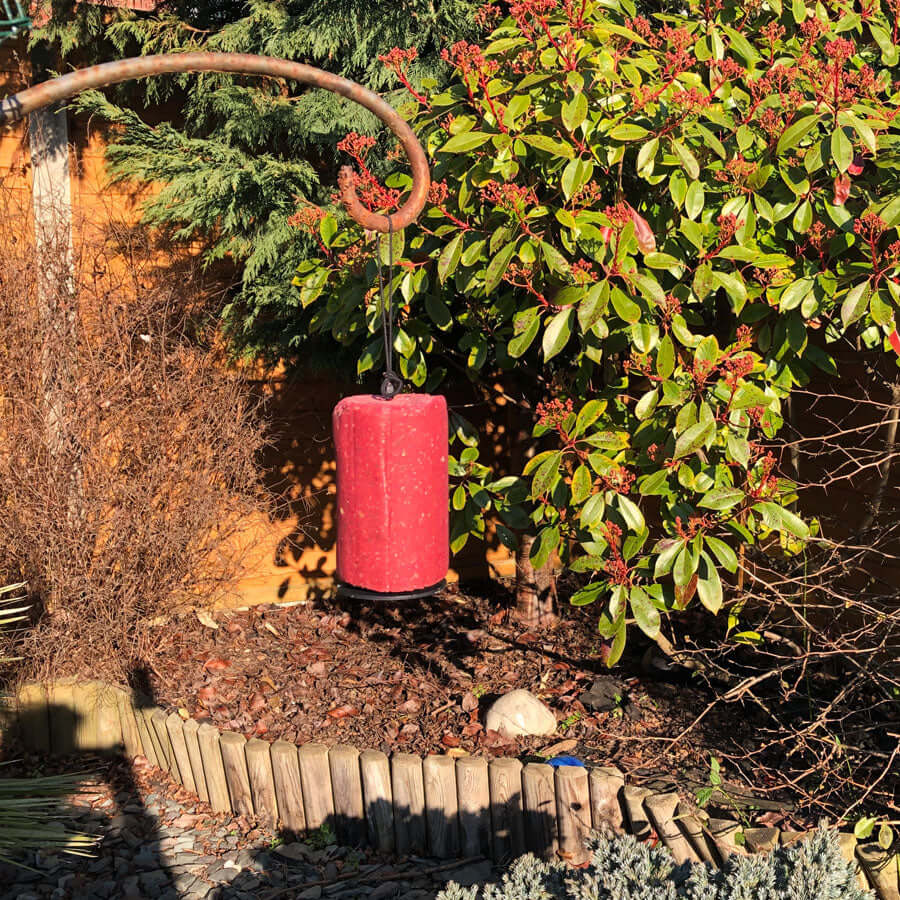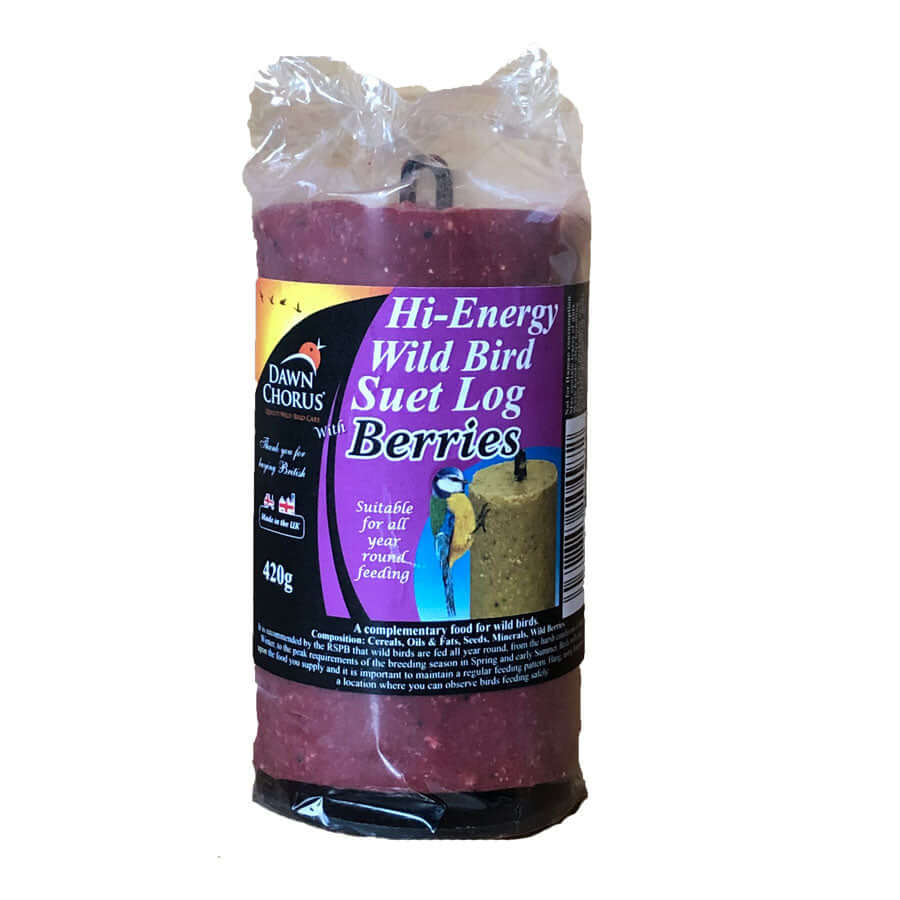 Berry not popular
Not touched. Clearly not popular with birds around here!
Hello Maureen, thank you for your review, sometimes the garden birds can take a little time to start eating it, give it a little time and maybe move it to a different location in your garden if you can, see if that helps.
the best suet logs
had these before the birds all love them
Hello Wayne, many thanks for your review. We are glad to hear that your birds enjoy our Hi-Energy Berry Suet Log - they certainly provide a boost of energy!
Starlings liked this
The usual visitors to the garden the Robins, blur tits, great tits and spotted woodpecker didn't go for this at all. However, we started to get 5 starlings come to the garden and eat it. Then after a few days about 30 plus starlings came down unfortunately they scared off the Robins and tits
Thank you for your review the Hi-energy suet logs are always a hit with the birds and you will find that Starlings never dine alone as they have evolved to feed quickly in flocks.
Local birds unsure
This is hanging literally 5' away from the other one but the birds haven't touched it. It is a mystery to us all. I was really hoping the smaller birds would find it since the starlings made such swift work of the other one. It is hung where the blue and great tits tend to hop about but not seen them since the starling invasion. I'm sure they will be back though, they usually are.
Morning Heidi, thank you for your review. Hopefully they'll tuck into it soon.
Berry suet blocks
A well visited treat in my garden.
Thank you Leslie, it's great to hear that the Berry Suet blocks are popular in your garden.