Regular price

Sale price

£12.99

Unit price

per

Regular price

£9.99

Sale price

£9.99

Unit price

per

Regular price

£9.99

Sale price

£9.99

Unit price

per

Regular price

£14.95

Sale price

£14.95

Unit price

per

Regular price

Sale price

£25.00

Unit price

per

Regular price

£25.00

Sale price

£25.00

Unit price

per
More about Bird Boxes
Bird boxes, or nest boxes, aren't just lovely additions to your garden; they offer numerous advantages for both you and the local bird population.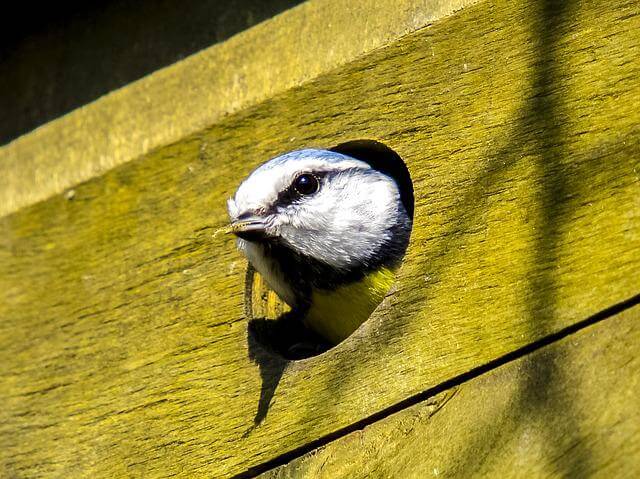 Why Should You Consider a Bird Box for Your Garden?
Promote Wildlife Diversity - Bird boxes attract a variety of bird species, contributing to increased biodiversity in your garden.
Pest Control -  Many birds feed on insects, slugs, and other pests. Inviting them into your garden can naturally reduce the number of pests.
Education and Entertainment - Watching birds come and go can be a delightful and educational pastime, particularly for children. It promotes respect and care for the natural world.
Conservation - With natural habitats being lost, bird boxes can provide essential nesting sites for birds, helping to conserve various species.
Choosing the Right Bird Box
Choosing the right bird box can be a delightful task when you understand the needs of different bird species and how specific features of bird boxes can meet these needs.
Consider the Species
Different bird species prefer different types of nest boxes. For instance, if you're aiming to attract robins to your garden, an open-fronted box like our Robin Nest Box would be ideal. It even features a bottom that slides out for easy cleaning. On the other hand, if you are interested in attracting blue tits, great tits, coal tits, or long-tailed tits, our Garden Bird Nest Box would be perfect.
Choose the Right Size
The size of a bird box is crucial as it determines which species of birds will be attracted to nest in it. A box that is too small may not provide sufficient space for a bird to nest comfortably, while a box that is too large may not give the feeling of security that smaller birds need.
For Small Birds:

Small birds such as wrens prefer compact nesting spaces that make them feel secure from predators. Our Giant Roost Pocket for Small Birds is perfectly sized for them. It's small enough to provide a sense of security, but spacious enough for them to nest comfortably.

For Larger Birds:

Larger birds like robins and starlings require larger nest boxes. For instance, our Rookery Handcrafted Nest Box has been designed to accommodate larger birds while still providing a safe and comfortable environment for nesting.

For Multiple Occupants:

If you're looking to attract species that nest in colonies, like sparrows, consider a larger bird house such as our Wrendale Sparrow Bird House. This bird house has room for multiple sparrow families, allowing for a vibrant and active bird community in your garden.
Think Beyond Birds 
Bird boxes can also be used to attract other beneficial wildlife to your garden. Our Rustic Bee and Insect Box is designed to provide warm, dry cavities that bees and insects love to nest in.
Frequently Asked Questions About Bird Boxes
What type of bird box should I choose?
The type of bird box you should choose depends on the bird species found in your area. For instance, small bird boxes with small entrance holes are ideal for species like blue tits and sparrows.
Where and how should I place my bird box?
Bird boxes should be placed at least two metres above the ground, away from predation and disturbance. The box should also ideally face between north and northeast, as it provides the best protection from the weather.
How do I maintain a bird box?
Bird boxes should be cleaned annually in late autumn, after the breeding season and before the winter roosting period starts. This helps to ensure any parasites are removed and the box is ready for its next occupants.