Regular price

£9.99

Sale price

£11.99

Unit price

per

Regular price

Sale price

£17.95

Unit price

per

Regular price

Sale price

£36.99

Unit price

per

Regular price

£7.50

Sale price

From £7.50

Unit price

per

Regular price

£14.93

Sale price

£14.93

Unit price

per

Regular price

£34.95

Sale price

£34.95

Unit price

per

Regular price

£19.95

Sale price

£19.95

Unit price

per

Regular price

£22.95

Sale price

£22.95

Unit price

per
Bird Table Cleaning advice
Bird tables can provide a delightful gathering spot for birds, offering them food and a place to rest. However, keeping these tables clean is important for the health of birds, as unsanitary bird tables can spread infectious diseases. Here's a step-by-step guide to help you keep your bird tables clean and safe: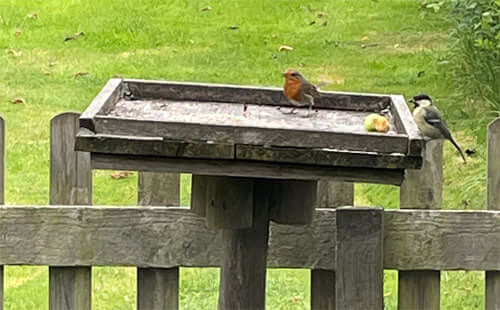 Empty the Table:
Remove any remaining food, droppings, or other debris from the table. This is best done wearing gloves to protect yourself from any potential pathogens.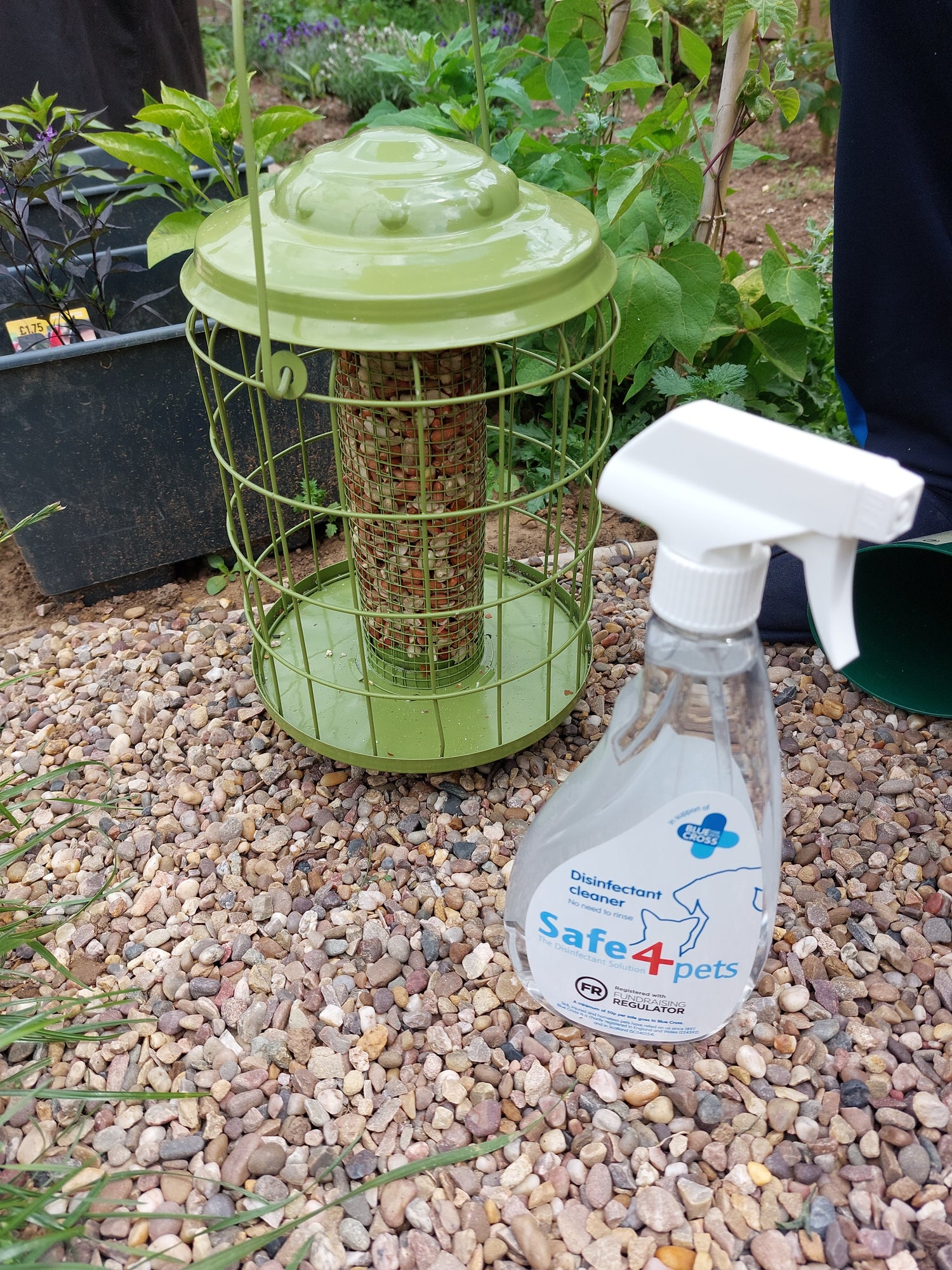 Prepare a Cleaning Solution:
A 10% bleach solution (1 part bleach to 9 parts water) can be very effective for sanitising bird tables. Alternatively, you can use a non-toxic, bird-safe disinfectant available at Haith's called Safe4.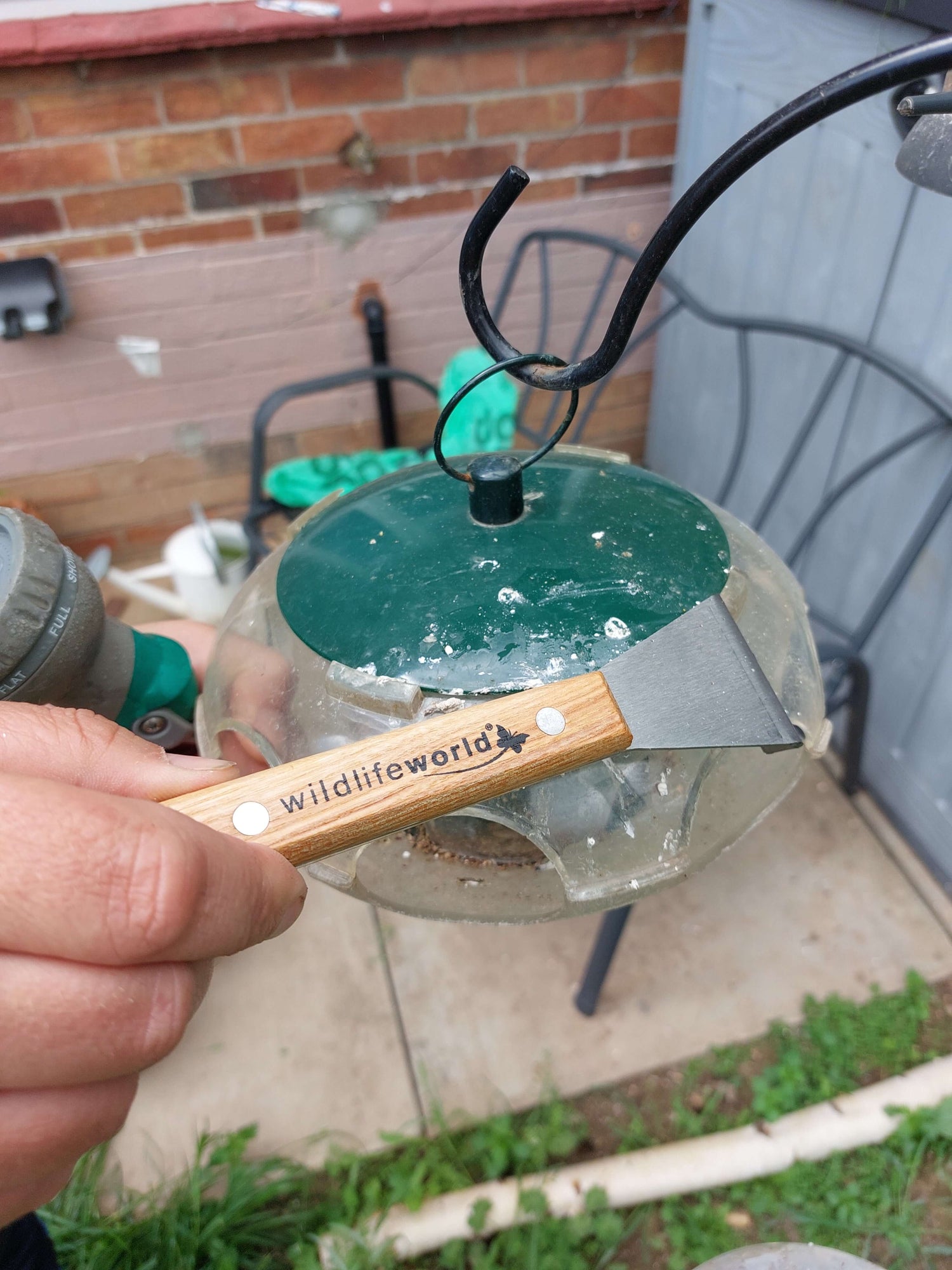 Scrub the Table:
Use a stiff brush to scrub the table and stand with the cleaning solution. Make sure to scrub all surfaces, paying special attention to corners and crevices where debris might be stuck. Or use our bird table scraper.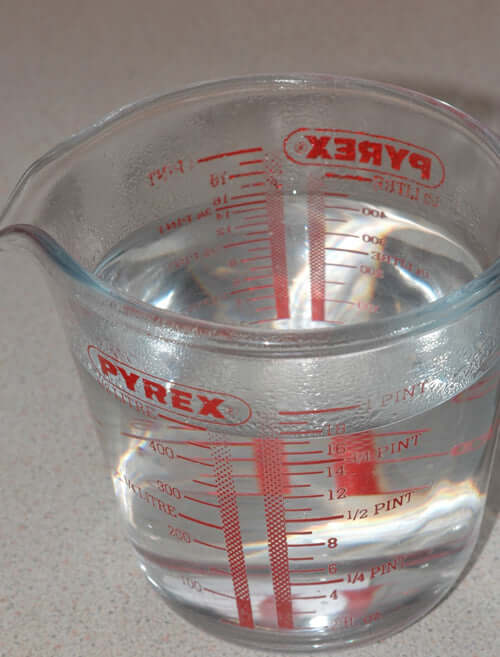 Rinse Thoroughly:
Rinse off the cleaning solution thoroughly with clean water. It's important to remove all traces of bleach or disinfectant, as these can be harmful to birds if ingested.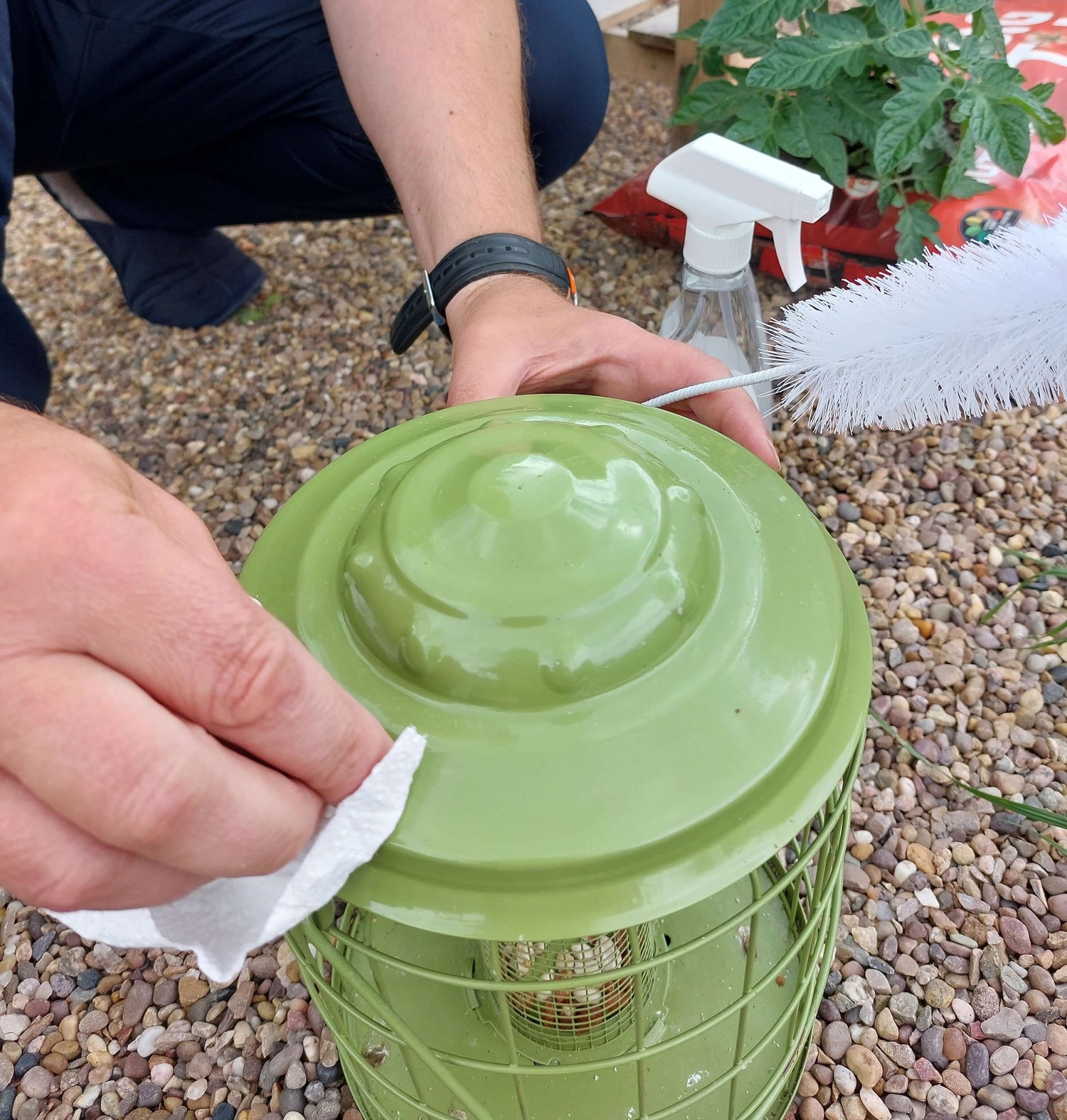 Dry Completely:
Allow the table to dry completely in the sun if possible. The UV rays from the sun can also help to kill off any remaining pathogens.
Bird Tables to Support Nature
Bird tables serve as vibrant microcosms of nature within our own back garden. By offering quality bird food and water, they create a haven for various bird species, contributing to their survival and well-being, particularly during harsh weather conditions.
Getting the Best out of your Bird Table
If you'd like to know more about how to get the best from your bird, take a look at out our bird tables guide.
Bird Tables FAQs
How often should I clean my bird table?
Aim to clean your bird table at least once a week, or more often if you notice it becoming dirty quickly. Regular cleaning helps prevent the spread of diseases among the bird population. 
How much bird food should I put out on my bird table?
At Haith's, we recommend observing your feathered friends. Begin by offering a generous handful of food and observe the level of interest from the birds. If the seed is quickly consumed, you can always add more, gradually determining the ideal amount for your bird table. Regularly check the table to ensure a constant supply of fresh food, preventing any issues with mould and ensuring your birds are never without nourishment.
What types of birds can I attract with a bird table?
A bird table can attract a wide variety of bird species, depending on the type of bird food you provide. By offering a range of food options such as seeds, suet, mealworms, and softfood, you can attract birds like robins, blue tits, blackbirds, finches, sparrows, and many more. Keep in mind that different birds have different feeding preferences, so a diverse food selection will help attract a broader range of species.
How do I choose the right bird table for my garden?
When choosing a bird table for your garden, consider factors such as size, style, and material. Make sure the table is the appropriate size for your garden and complements its overall aesthetic. 
For example, if you're looking for a large bird table, then you may opt for our Supreme FSC bird table, or if you're just looking for a standard, classic design, you may go for our everyday bird table.
Your bird table, should be made from durable, weather-resistant materials to ensure it lasts for years. Additionally, consider selecting a table with features that promote bird safety and minimise waste, such as a roof or covered feeding area and easy-to-clean surfaces.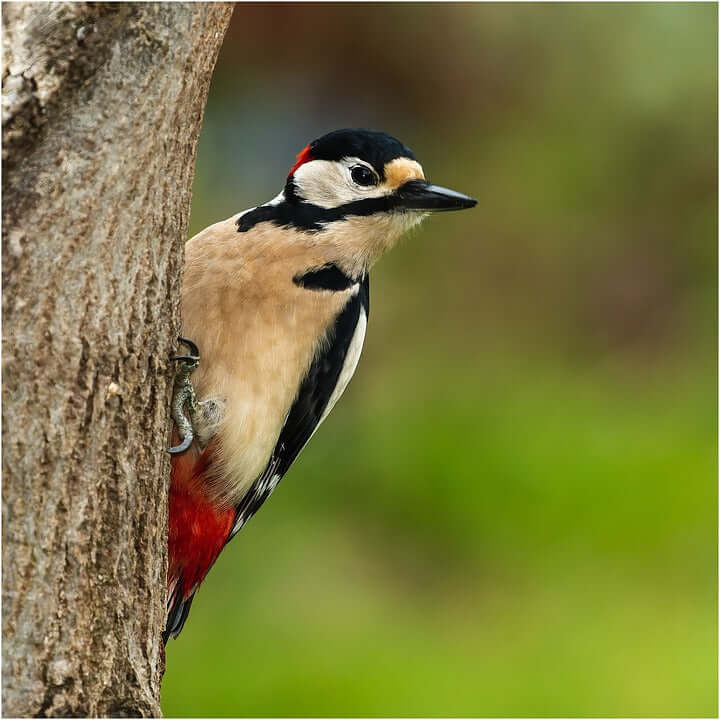 What should I consider when placing a bird table in my garden?
When placing a bird table in your garden, consider the following factors:
Visibility: Place the table where you can easily observe the birds from a window or seating area.
Safety: Position the table away from dense foliage or bushes where predators may hide, but close enough to some cover for the birds to escape if needed.
Accessibility: Ensure the bird table is easy to access for refilling and cleaning.
Stability: Place the table on a level surface to prevent it from tipping over.
Shelter: If possible, locate the table in a sheltered spot to protect it from strong winds and heavy rain.