Regular price

From £15.95

Regular price

Sale price

From £15.95

Unit price

per

Regular price

Sale price

£19.95

Unit price

per

Regular price

Sale price

£19.95

Unit price

per

Regular price

Sale price

£19.95

Unit price

per

Regular price

£34.99

Sale price

£34.99

Unit price

per

Regular price

£34.99

Sale price

£34.99

Unit price

per

Regular price

Sale price

£36.99

Unit price

per

Regular price

Sale price

From £9.95

Unit price

per

Regular price

£24.99

Sale price

£24.99

Unit price

per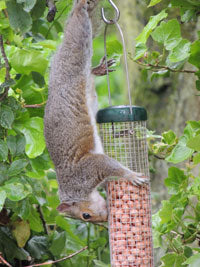 Benefits of Squirrel Proof Bird Feeders
Squirrel proof bird feeders provide several advantages for bird enthusiasts. They help protect bird food from being eaten by squirrels, ensure that your bird feeders last longer, and allow you to enjoy the company of garden birds without worrying about squirrel interference.
How do I prevent squirrels?
While squirrel proof bird feeders are a great solution to prevent squirrels from stealing bird food, there are other tools and best practices to further deter these pesky animals from your bird feeding area: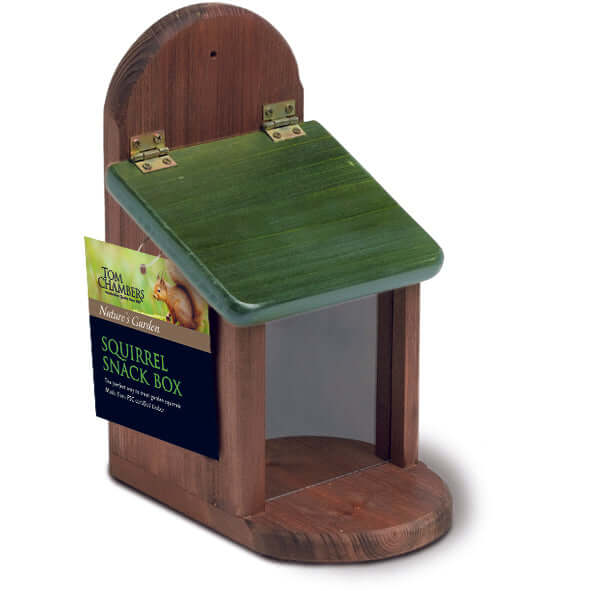 Should I feed the squirrels?
Providing a separate feeding area - such as a squirrel snack box - for squirrels with squirrel mix or other food they prefer can sometimes help to keep them away from your bird feeders.
Squirrel Proof Bird Feeder FAQs
What types of squirrel proof bird feeders are available?
We offer various squirrel proof bird feeders, including caged designs like our Squirrel Resistant Cage Bird Seed Feeder and Squirrel Resistant Cage Peanut Feeder, and durable designs such as the Heavy-Duty Seed Feeder. You can also opt for one of our innovative ground feeding solutions like the Squirrel Proof Ground Feeding Dome. 
How do I maintain a squirrel proof bird feeder?
Squirrel proof bird feeders should be cleaned regularly to ensure birds' health. Depending on the design, you may need to disassemble the feeder for cleaning. Always follow the manufacturer's instructions for maintenance.
Can I use any type of bird food in a squirrel proof bird feeder?
Most squirrel proof bird feeders can accommodate a variety of bird foods, including seeds, suet, and peanuts. However, it's essential to choose the right food for the bird species you want to attract.
Will a squirrel proof bird feeder deter other animals?
Squirrel proof bird feeders are designed primarily to deter squirrels. However, some designs may also discourage larger birds or other animals from accessing the bird food.
How do I choose the best location for my squirrel proof bird feeder?
Choose a location that is easily visible from your home, away from trees or structures that could allow squirrels to jump onto the feeder, and with enough space for birds to comfortably approach and feed.