NEW LOWER PRICES ACROSS MANY OF OUR BIRD FOODS
Regular price

£4.75

Sale price

From £4.75

Unit price

per

Regular price

From £15.74

Regular price

Sale price

From £15.74

Unit price

per

Regular price

From £26.99

Regular price

£26.99

Sale price

From £26.99

Unit price

per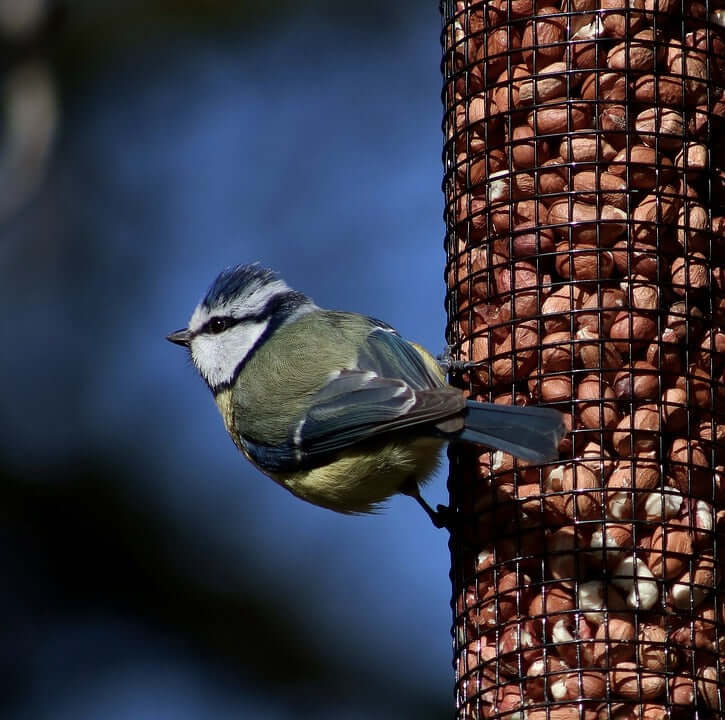 Peanuts for Wild Birds and Wildlife
Peanuts are a nutritious food source that can help wild birds and wildlife thrive. They are high in essential oils, proteins, and fats that can support healthy growth and development. Peanuts can also help birds prepare for winter by building up fat reserves to see them through the colder months.
Buy Premium Peanuts
Buy Bulk Peanuts for Birds
Buying peanuts in bulk can be a cost-effective way to keep your birds well-fed throughout the year. We offer a range of bulk options, including large bags and bulk containers, so you can stock up on peanuts and save money in the process.
Peanuts for Birds FAQs
Are peanuts safe for birds?
Yes, peanuts are generally safe for birds to eat. However, it is important to make sure that they are not mouldy or contaminated, as this can be harmful to birds. Also, make sure to provide peanuts in moderation, as too much can lead to health issues. At Haith's we guarantee the quality of bird peanuts so you know your birds are getting the best. 
Should peanuts be crushed for birds?
Crushing peanuts can make it easier for smaller birds to eat, but it is not necessary for larger birds. Providing both whole and crushed peanuts can cater to a wider range of bird species. Discover our Whole Premium Peanuts and our Crushed Peanut Granules today.  
What kind of peanuts are safe for birds?
Unsalted, unsweetened, and unflavoured peanuts are safe for birds. Avoid any peanuts that have added salt or flavourings, as these can be harmful to birds. Birds love natural, good quality whole and crushed peanuts. Why not scatter a few on the ground for your garden birds or try them in a peanut feeder today? 
Can Robins eat peanuts?
Yes, robins can eat peanuts and crushed peanuts. They are known to enjoy a range of foods, including mealworms, fruits, and nuts. At Haith's we have mixed our most popular soft bird foods to create a blend that your robbins will adore. Shop our Fat Robin Soft Nutritious Bird Food today 
Why won't wild birds eat peanuts?
Wild birds may not eat peanuts if they are not used to them, or if they prefer other food sources. It can take time for birds to become accustomed to new foods, so patience is key. Try to place your bird feeders or bird feeding station in an open space away from predators so that your birds feel safe and secure while they eat. 
Do wild birds like peanuts?
Yes, many wild birds enjoy eating peanuts. Birds that are particularly fond of peanuts include Tits, Finches, Woodpeckers and Jays. 
Can sparrows eat peanuts?
Yes, sparrows can eat peanuts. They are a common visitor to peanut feeders and can benefit from the high protein and energy content that peanuts provide. Try our healthy peanut range for your garden sparrows today.