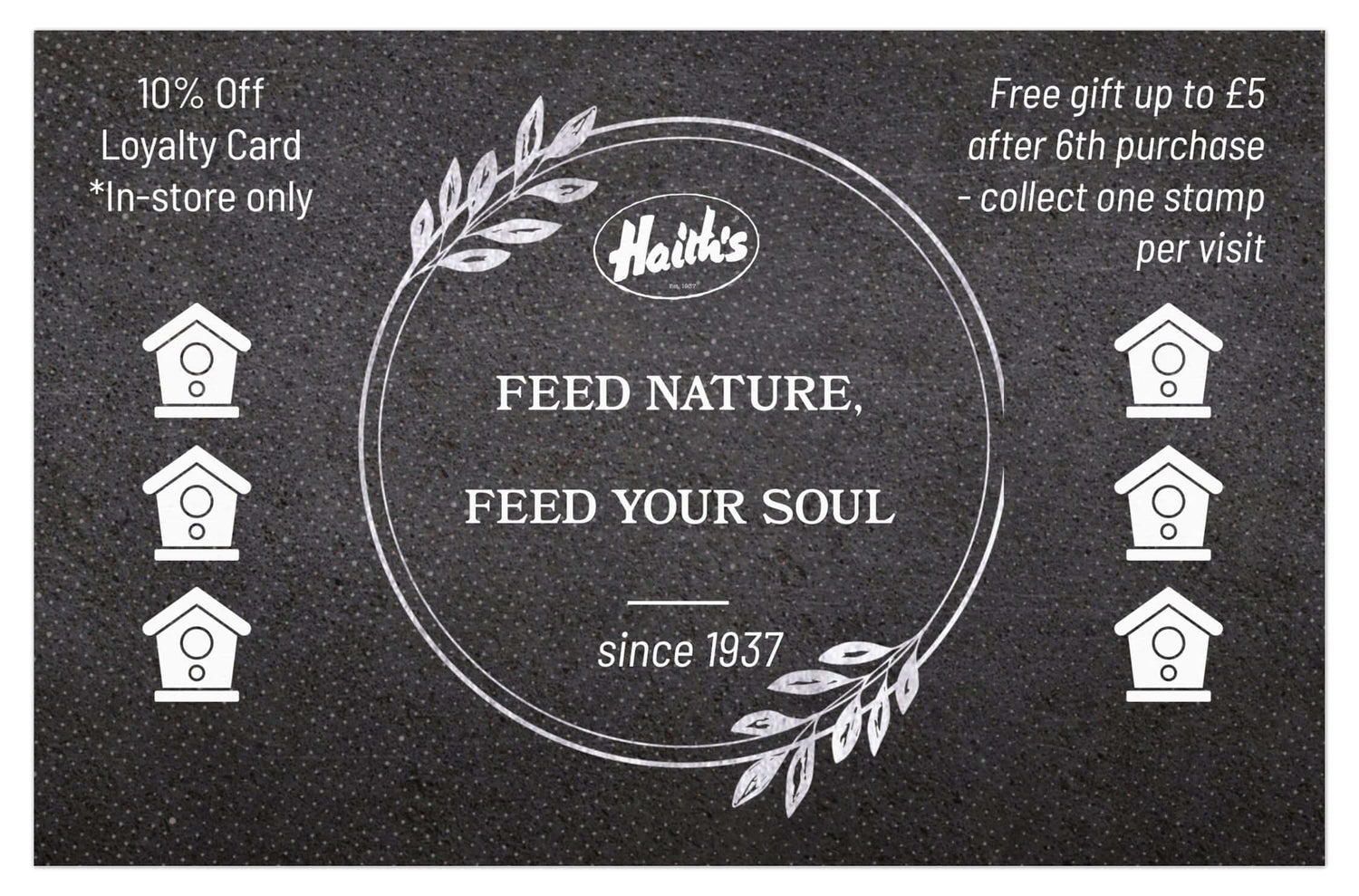 NEW! Ask about our VIP loyalty card
Get on the road nature savings and save 10% off in-store purchases and claim your free gift after the 6th purchase (one stamp per visit).
Collect a card from the shop - Monday to Friday.
In-Store - Louth, Lincolnshire, LN11 0WA
Our shop is open Monday to Friday 8.00am to 4.30pm.
Use our local telephone number (01507 311709) to speak to one of our retail champions or call in and pick up a fresh bird food from our entire range of award-winning ingredients and bird diets. 
We also offer a Click & Collect service online. 
Did you know we offer a click and collect store pick up service? It's easy, add products to your basket online and select store pick up during the checkout stage - this will remove the delivery charge and you'll receive an email confirming when your order is ready to pick up. 
We look forward to seeing you.
Head to:
Haith's - The Bird Food Centre,  Bolingbroke Road (where it joins Bennett Road), Fairfield Industrial Estate, Louth, Lincs LN11 0WA
T: 01507 311709 
Drop by and find out more about our plans to hand over commercial space to nature and be a nature-based business - read more here.