Regular price

£5.99

Sale price

From £6.29

Unit price

per

Regular price

£4.95

Sale price

From £5.20

Unit price

per

Regular price

£5.59

Sale price

From £5.87

Unit price

per

Regular price

£5.99

Sale price

From £6.29

Unit price

per

Regular price

£8.99

Sale price

From £8.99

Unit price

per

Regular price

From £16.44

Regular price

Sale price

From £16.44

Unit price

per
Advantages of Soft Bird Foods
Softfoods are not just another option in bird feeding; they offer unique benefits that can make a significant difference in the health and happiness of your garden birds.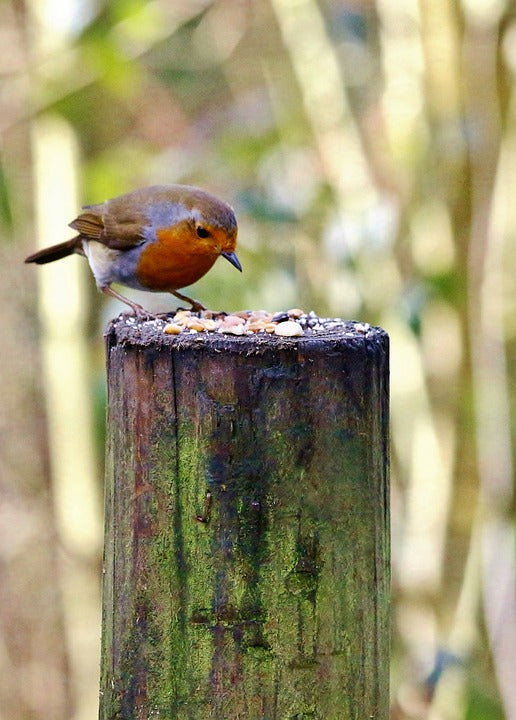 Ideal for Robins and Other Delicate Birds
Robins, Wrens, and Blackbirds have a particular fondness for softfoods. The soft texture and rich nutritional profile make it easier for these birds to digest, providing them with the energy they need to thrive.
Rich in Essential Nutrients
Softfoods are packed with vitamins, minerals, and other essential nutrients not commonly found in regular bird seed mixes:
Mealworms: These are packed with protein, essential for feather growth and overall health. They also contain vital minerals like potassium and sodium, contributing to a bird's well-being.

Fruits: Our softfoods include a variety of fruits that are rich in vitamins like Vitamin C and antioxidants. These nutrients help boost the immune system of birds and provide them with the energy they need.

Insects: Insects like ants and beetles offer additional protein and are a natural source of essential amino acids. They also provide calcium, which is crucial for strong bones and beaks. There's dried insects in our Hi-Energy Insect Suet Pellets.

Berries: Berries like blueberries and raspberries are included for their high antioxidant content. These antioxidants help fight off free radicals, reducing stress and improving overall health. We put berry pellets in our Fat Robin mix.
Easy to Store and Serve
Softfoods are not only nutritious but also convenient. They are easy to store and have a longer shelf life compared to fresh fruits and other perishable bird foods. This means you can buy in bulk without worrying about quick spoilage, saving you both time and money. Additionally, their versatile form allows for effortless serving—simply place them in a shallow dish or mix them with other bird seeds in a feeder, and you're good to go.
FAQs for SoftFoods
Are softfoods suitable for Robins?
Softfoods are particularly well-suited for Robins. Unlike other bird species that may prefer harder seeds or grains, Robins have a softer beak and digestive system that benefit from the gentler, more easily digestible ingredients in softfoods. The moisture content in softfoods also helps keep Robins hydrated, especially during the drier months. So, if you're keen on making your garden a haven for Robins, adding softfoods to your bird feeding routine is a step in the right direction.