Super Value Fat Balls (without nets)
Regular price
£9.99
Sale price
£9.99
Unit price
per
Ideal for

Blackbird, Song Thrush, Robin, Wren, Dunnock, Great Tit, Blue Tit, Coal Tit, Long-Tailed Tit, Greenfinch, Chaffinch, Siskin, Starling, House Sparrow, Great Spotted Woodpecker
Original and affordable formula supplied without nets. They're popular, simple yet very effective. 
Fat balls remain a popular feeding format and they're an affordable favourite of birds and garden birders. They can be fed in a number of ways and our favourite is from a dedicated fat ball feeder like the ones below...
Another popular way is to place them whole on a bird table or, alternatively, they can be diced (chopped) into nuggets of high-energy nutrition for the more petite tits and finches.
Feed them all year round and watch how popular they are with Blue Tits, Great Tits, Long-tailed Tits and even the rather dashing Great Spotted Woodpecker.
See below for Fat Ball Feeders
(Can vary in texture and colour)
Share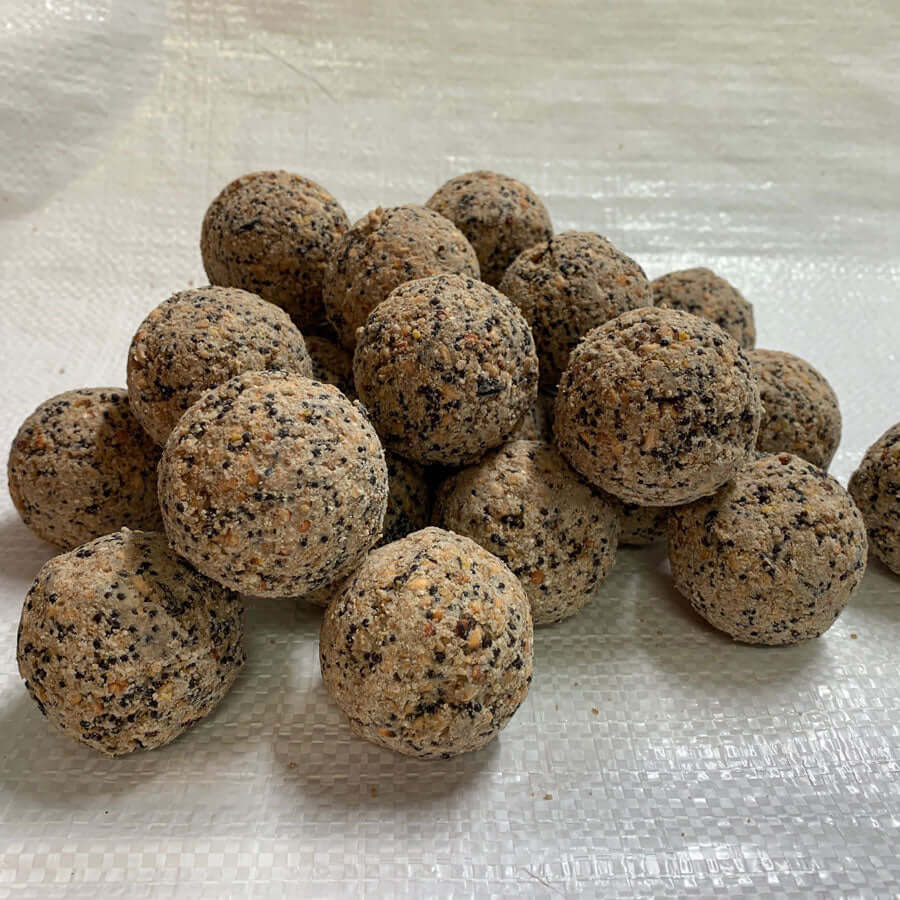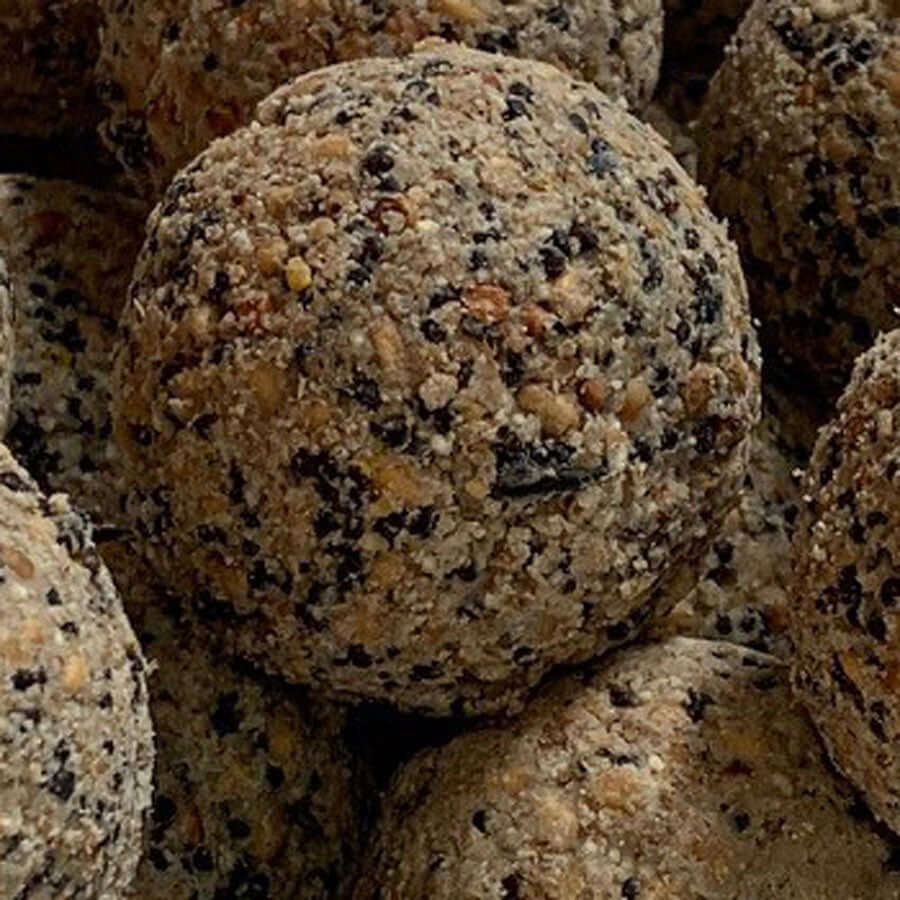 Fat Balls
Enjoyed by all feathered visitors although unfortunately predominately large birds such as Crows, Jackdaws, Magpies etc.
birds luv em
The birds demolished them in no time.
Hello Lynn, thank you for your review. Our Super Value Fat Balls are certainly a popular choice amongst garden birds!
Great value, happy Birds
This is my second time I've purchased these, not only great value but also the birds love them, there's always a queue for the feeder when these are put out certainly recommend
Hello Dale, many thanks for your great review. It's lovely to hear that your garden birds enjoy them so much.
The fat ball are very nice
The order arrived faster in very good package. The birds are eating very well. They are good value.
Hello Fernando, thank you for your review. This is great news!
Birdies love them
The fat are thoroughly enjoyed by my feathered visitors. From ordering to receiving was quick. Thank you. Only issue is that one of the box of fat balls, were mainly crumbs, which I tipped out for the birds. There was about 50% broken. One box was all ok, the 3rd box was also damaged fat balls, but not as many as box 1.
I will still order them again as the birds love them.
Hello Beverley, thank you for your review. We are glad to hear that your garden birds enjoy our Super Value Fat Balls! Regarding the box which contained crumbs, please contact enquiris@haiths.com and they will be happy to help.