Premium Wild Bird Food (Wheat Free)
Regular price
£5.70
Sale price
£5.70
Unit price
per
Ideal for

Robin, Wren, Dunnock, Great Tit, Blue Tit, Coal Tit, Greenfinch, Chaffinch, Siskin, Starling, House Sparrow
No wheat means more birds and fewer pigeons. 
It's a 100% wheat-free, premium wild bird seed mix at an everyday price. 
What does premium economy mean? In this case, it means high-quality and yet affordable bird food. At this price, wheat-free is almost unheard of. No wheat means fewer Pigeons, which means MORE bird food for the smaller garden birds! The inclusion of Black Sunflower and millet makes it especially popular when fed from seed feeders where it can also attract finches, tits and hopefully lots of House Sparrows as their numbers have declined by nearly 71% since 1977, according to BTO statistics.

Key Ingredients: Black Sunflower, Millet, Canadian Canary Seed


Share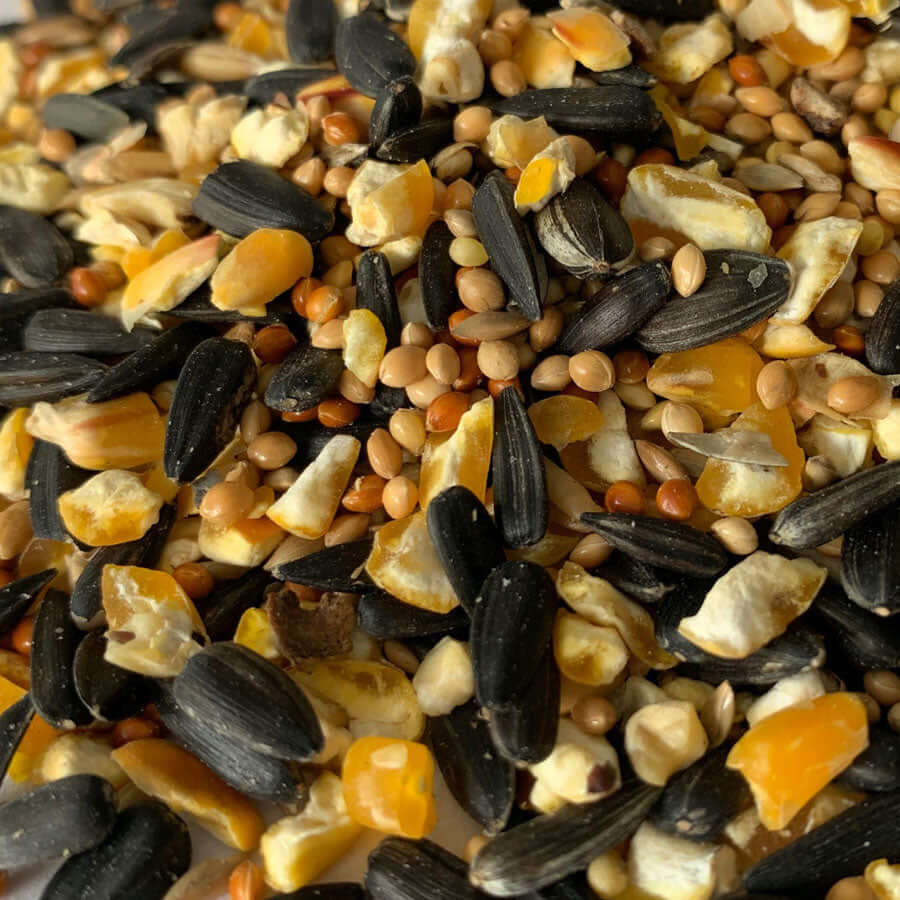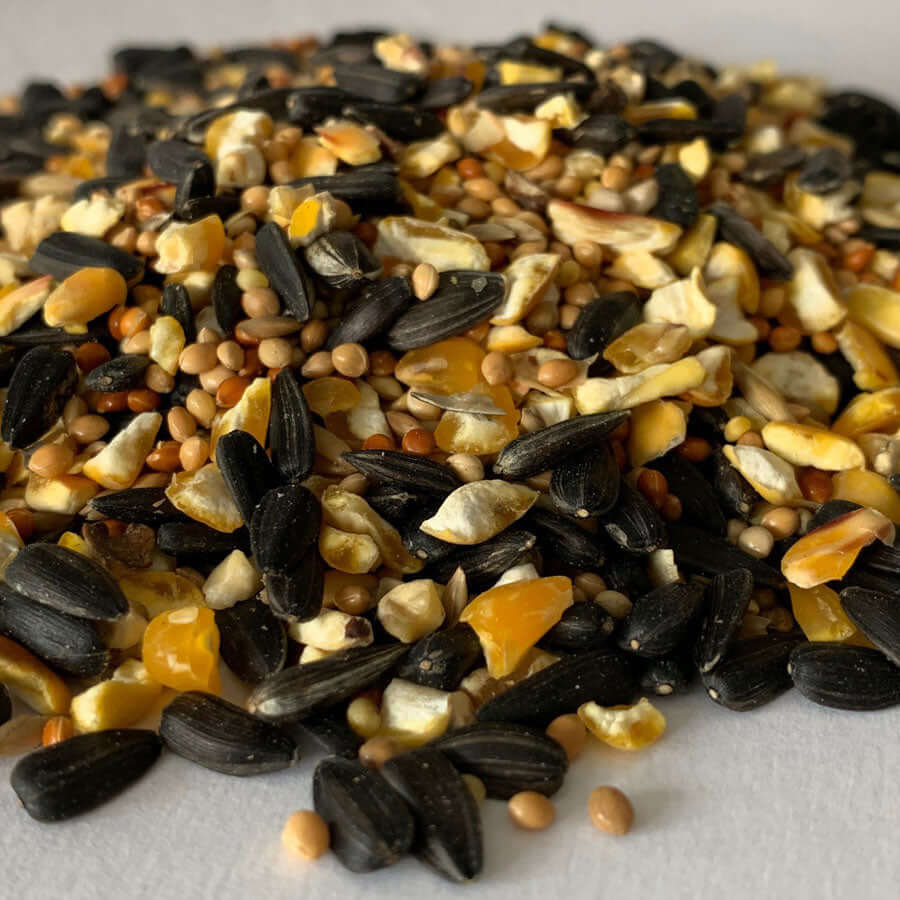 Good Value
I have tried all the Haiths seed mixes from the lowest to the highest cost. The birds love this one, both ground feeders and those who use the feeders. It leaves very little mess and what is left is easy to clean up. I have now 'standardised' on this mix and buy extras, such as suet and soft bill foods, for additional variety.
Hi Anthony, many thanks for your great review. It's lovely to hear that this mix works so well in your garden
Bringing a good variety of birds to the feeders
Excellent mix of high quality seeds resulting in a good variety of birds at the feeders.
Hello David, thank you for your review. that's great the premium wild bird food with no wheat is one of our best sellers too.
Brilliant food.
Birds really love this food. It has lots of different seeds which is of the highest quality.
Delivery of the food is also first class and arrives in 2 days of ordering.
Wouldn't buy from any other place.
Hello June, many thanks for your review. We are happy to hear that the birds in your garden enjoy our mix!
first purchase.
I usually purchase Robin and Songbird mix from Mole valley Farmers but as with all shop bought mixes a tube feeder clogs particulary in wet weather with dust. Haiths mix has not yet been given but I am disappointed as to what I can see is fine debris when held in the hand. I had assumed the mixes were all winnowed. Yet to be tested in use.
Hello David, many thanks for your message. This is one of our premium mixes & we hope your garden birds love it. Please let us know at enquiries@haiths.com if you have any problems.
Always reliable
The birds definitely like it better than the local premium birdfood
Hello Jane, thank you for your review. We are happy to hear that our SuperClean Premium (Wheat Free) Wild Bird Food goes down well with your garden birds!