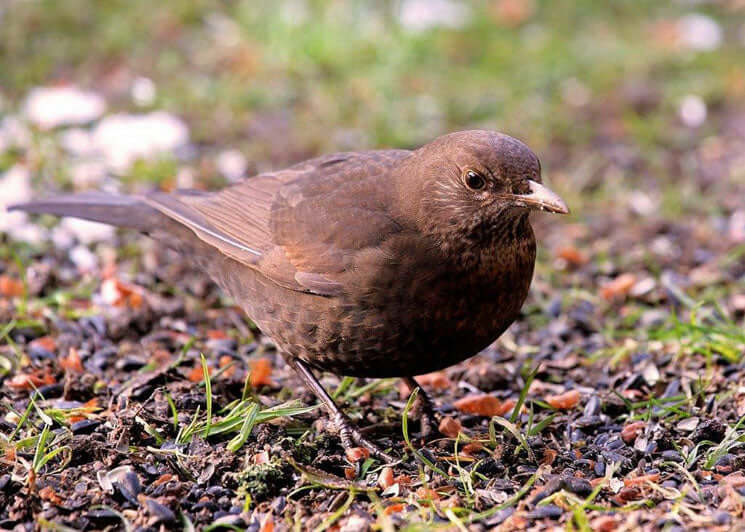 Suet pellets present a great way to give wildlife an energy-rich snack that's packed with nutrition. Suet Pellets contain essential fats, proteins, and carbohydrates that birds require for healthy growth, migration and reproduction. And they are incredibly easy to feed to wild birds via bird tables and bird feeders
Benefits of Suet Pellets
Suet pellets are more than just a tasty treat for wild birds; they offer a variety of unique benefits that cater to the birds' specific needs. Here's why suet pellets are an essential part of your bird feeding routine:
Convenient Form:

Unlike traditional suet blocks, suet pellets are easy to handle and distribute. Their small and consistent shape allows for versatile feeding through various feeders, bird tables, or simply scattered on the ground.

Less Mess:

The pellet form minimises crumbs and waste, keeping feeding areas clean and appealing to both birds and birdwatchers.

Did you know pellets feature in our Huskfree Advance with pellets?

Rich in Nutrients:

Suet pellets provide an optimal blend of fats, proteins, and carbohydrates essential for birds' energy, growth, and overall health.

Attracts a Variety of Birds:

The diverse array of suet pellets with various ingredients like mealworms, berries, and seeds can attract a broader spectrum of bird species.
Why Mealworm Suet Pellets are Good for Birds
We also offer mealworm suet pellets, which are a great source of protein, which offers a variety of benefits for birds:
Protein is crucial for the growth and development of fledglings, for maintaining feathers (as they are made up of proteins), and for muscle development and repair. During the breeding season, protein becomes even more important for egg production.
Suet Pellet FAQ's
What are suet pellets?
Suet pellets are a type of bird feed made from suet (animal fat) mixed with various ingredients like seeds, fruits, or insects, providing a high-energy food source for birds.
Why are suet pellets good for birds?
Suet pellets offer a balanced diet of proteins, fats, and fibre, providing the necessary nutrients for bird health. They are especially useful during cold months when birds need extra energy.
Can all birds eat suet pellets?
Most birds can eat suet pellets, but they are especially popular among insect-eating and seed-eating birds. Always ensure the pellets are small enough for the birds in your area to eat safely.
How do I feed birds suet pellets?
Suet pellets can be placed in special suet feeders, added to bird tables, or scattered on the ground.
Can suet pellets go bad?
If not stored properly, suet pellets can go rancid. They can also melt in hot weather. It's best to store them in a cool, dry place and only put out as much as birds can eat in a day or two.